Order of British Columbia.
By: MICC Lifetime member #001
The Order of Canada was restricted to those few who had contributed outstandingly nationally while its inferior grade was the Member category at the local level. A number of provinces felt the Order restricted recognition of its citizens and therefore a number of provincial Orders were instituted.
The first was actually Alberta's Order of Excellence, instituted in 1979 but since it was not intended to be worn, is not included below. For those that are, the senior order is "L'ordre du Quebec", established June 20, 1984. It has three grades: Grand Officer (G.O.Q.), Officer (O.Q.) and Knight (C.Q.). The next is the "Saskatchewan Order of Merit" as of May 10, 1988, having originally been named the "Saskatchewan Award of Merit" (May 5, 1985). The third was the "Order of Ontario", established by Order-in-Council of May 15, 1986.
The "Order of British Columbia" was established by statute of April 12, 1989 (Bill 4, 1989, c.10) "to recognize those persons who have served with the greatest distinction and excelled in any field of endeavour benefitting the people of British Columbia or elsewhere" and limited to present or former residents of the province.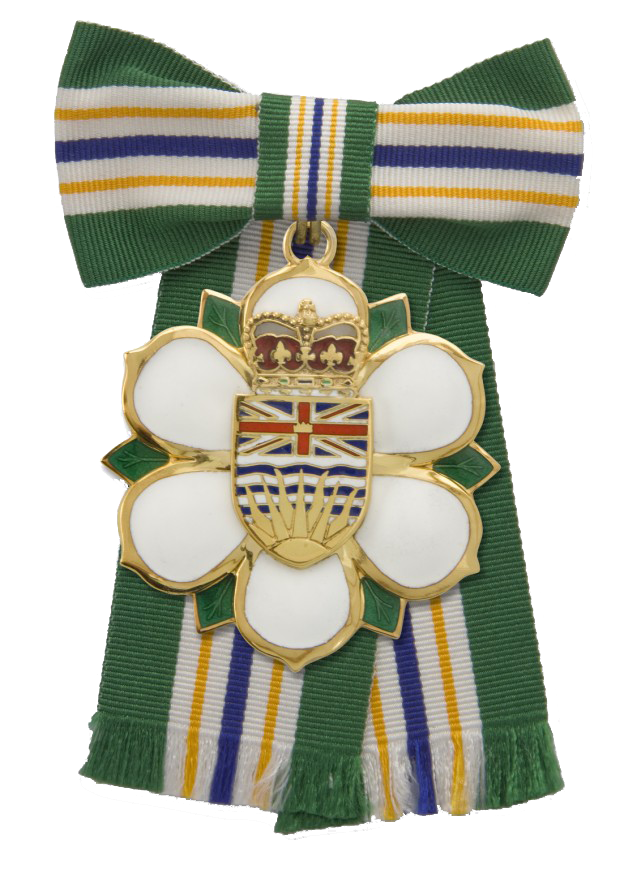 The insignia is the arms of British Columbia on a stylized dogwood edged in gold and with green leaves showing behind the enamelled flower. It is suspended by a ring and worn as a neck badge by a ribbon that is green with a white stripe divided by a narrow blue central stripe and two narrow gold stripes.
The Government of Canada has recognized these four Orders by Order-in-Council of May, 1991 and in precedence placing them below nation orders but above national decorations. Should anyone win more than one provincial order, precedence of wear is given according to date of establishment.
Previously printed in the MICC Numismatic Journal Vol-02, Issue-05